Sargeant Appraisal Service is the only full-service appraisal office in southern Vermont staffed solely with MAI and SRA designated members of the Appraisal Institute;
Sean A. Sargeant, MAI, SRA and George Sargeant, SRA
We have been trained, tested and peer-reviewed in all aspects of commercial and residential real estate valuation. We specialize in complex properties, retrospective valuations, and litigation support. Our clients include mortgage lenders, estate administrators, attorneys, tax professionals, home sellers and home buyers. With 30 years of experience in southern Vermont we have the expertise and data required to deliver a properly supported opinion of value in this challenging market. Our full-time appraisers, researcher and office staff are licensed to perform all types of residential and commercial real property appraisals. When you contact Sargeant Appraisal Service you speak with professionals.
Our practice is built around providing valuations for commercial, mixed-use and residential real property in the six southern counties of Vermont; Addison, Bennington, Orange, Rutland, Windsor and Windham. The old adage is true; the three most important features in a piece of real estate are location, location and location. As a result, residentially we typically limit ourselves to Rutland and Windsor Counties as specific knowledge of the appeal of micro-neighborhoods is often necessary to complete a competent and supportable opinion of value. However, the motivations of buyers and sellers of commercial property in southern Vermont, especially along VT Route 100 that runs from ski area to ski area along the spine of the Green Mountains, are typically similar. While we occasionally take assignments outside of these six counties, the influence of Burlington on Chittenden County real estate requires an appraiser who is specifically knowledgeable in that market. If you need a Chittenden County appraisal please contact us for a referral.
We provide appraisals for:
Litigation Support

Mortgage Underwriting

Employee Relocation

Private Mortgage Insurance Removal

Estate Planning

Divorce Settlement

Property Assessment Appeal

Purchase Analysis

Marketing Analysis

Highest and Best Use / Subdivision Analysis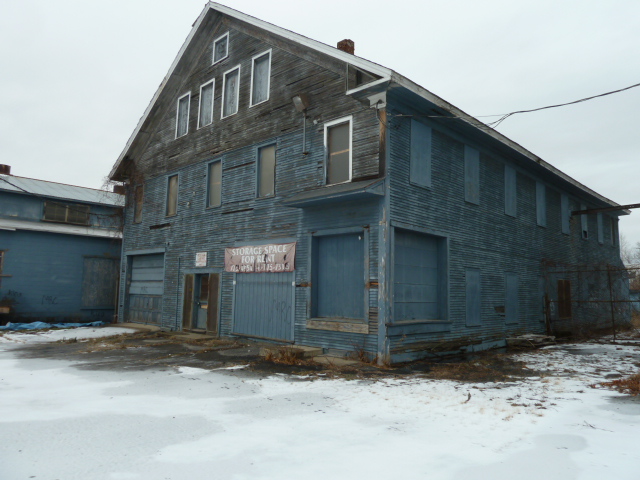 We don't just appraise in central Vermornt, we were born here . We are the rural Vermont value specialists and uniquely suited to appraise in our part of the country in any weather!
We have performed inspections using trucks, motorcycles, atvs, snowshoes, tractors, snow machines, skiis, boats and even on horseback! Our fleet of 4x4 vehicles means when we make an appointment, we keep it, no matter the weather.
With the most inclusive database of properties specifically in Rutland County; going back to the 1970's; we are experts in retrospective valuations for Estate and Divorce Settlement.
Our investment in training, technology and full-time office staff allows Sargeant Appraisal to help our customers reduce their workload. By offering on-line appraisal ordering, coupled with automatic report status updates and electronic delivery of the final product, we eliminate run around and phone tag hassles. When you hire the Sargeant Appraisal Service you get
Short Turn-Around Times
Highest-Quality Appraisal Reports
On-line Status Reports
Electronic Ordering and Delivery
Competitive Pricing
Through this web site, you can perform a number of tasks. Ordering an appraisal is just a click of a button away. Or, spend some time and find out a bit more about the appraisal business. The more you know, the better decision you can make.
Check Out and Like our Facebook Page
https://www.facebook.com/sargeantappraisal